In some respect, trade show organizers have a similar role to salespeople. A successful pitch is required for any event to take off in popularity, and time needs to be spent crafting one.
Here are a couple of ways you can pitch your next event as "the" destination to show off products and find a new audience.
Face-to-face still matters
With so many topics focused around technology, it's easy to forget the physical aspects of selling and pitching are still necessary. Many companies will shudder at the cost to exhibit at a trade show, but they're wrong in thinking their new and shiny digital marketing campaign can bring in the same amount of qualified leads.
Amazon recently came to an understanding on this and decided to build its first brick-and-mortar store. It did this to give a face to the company, cover multiple corporate objectives in the sales funnel and provide tangible structure to the company's marketing strategy. Though this is business-to-consumer selling, the Center for Exhibition Industry Research believes the same principles can apply to business-to-business trade shows.
The CEIR believes there are a number of important aspects putting a face to a corporate entity provides:
Builds brand awareness.
Creates and maintains relationships.
Provides structure to product selection, purchase and repurchase.
While marketing campaigns can drive incredible amounts of awareness, it can't always forge a brand connection.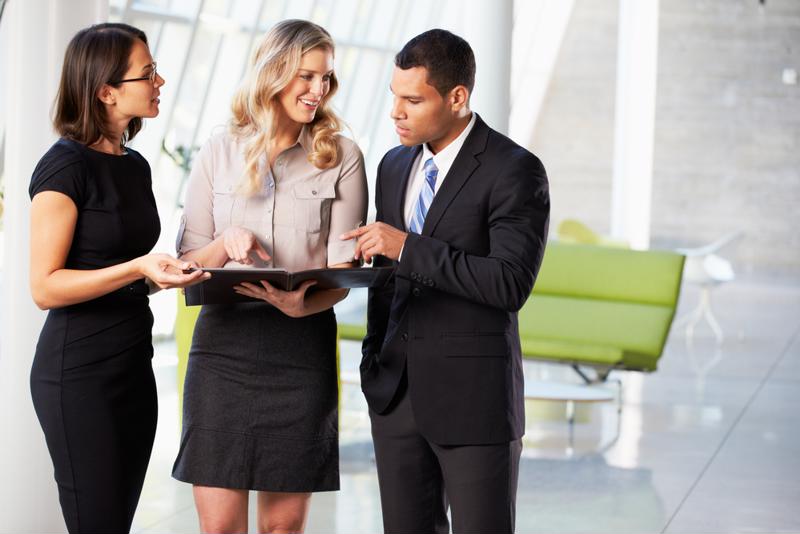 Making the sale
There are a number of statistics available that support this idea that trade shows offer unique value that digital marketing just can't cover. CT Business Travel reported that 95 percent of professionals believe face-to-face meetings are still vital to a healthy business relationship. Another 87 percent assert that face-to-face dealings are crucial in sealing big deals. Millennials are backing these findings as well, with CT Business Travel reporting 80 percent of them agree that face-to-face is still vital professionally.
After establishing with an exhibitor the importance of meeting attendees on the trade show floor rather than email, it's also crucial that you help them understand the two strategies are co-dependent. Digital marketing drives physical marketing, and ROI will be difficult to judge if you have one without the other.
All that's left is to establish how combining the two can effectively clear the cost of the booth, flying a sales staff out to the trade show and all the expenses associated. A Technology Sales Resource Interactive whitepaper reported a few key ROI statistics that show just how valuable cross-channel marketing can be.
"Attending a trade show influenced 72 percent of customers into buying a product."
For starters, out of all the trade shows TSRI evaluated, one out of every four attendees signed a purchase order and three-quarters at least asked for a quote. These face-to-face interactions necessitate an urge on the buyers part due to a relationship forming from the get-go.
Another startling statistic found during the research is that it cost companies on average 22 percent less to contact a potential customer through a trade show, rather than via the phone. This is essential for businesses that rely on repeat buyers, as they can schedule meetings with them in advance and effectively slot up all of the booth's allotted time.
Lastly, 72 percent of attendees told researchers that visiting the seller's booth at the trade show influenced their decision to purchase. If anything should help drive an argument for exhibitors to have a physical representation of their company at your event, that statistic could be it.
Winning businesses over can be a difficult task but when armed with the right numbers and information, it becomes manageable. Boost the exhibitor count at your next trade show by demonstrating the still-relevant need for face-to-face interactions between companies and consumers.